Who can you trust?
A short pre-amble: I'm not trying to convince anyone of anything; if you feel the "New World Order" is a myth dreamed up by nuts, well, best stop reading now. This is not for you—I'm not here to persuade you; it's not my agenda. People need to think for themselves and decide for themselves, hopefully after doing some digging from as many independent sources as possible…but I doubt this occurs very often today. So whichever.
This is for people who have reached a certain level of consciousness, I suppose, or even merely possess an open mind or consider themselves "free-thinkers."
So, now that no one at all is reading this entry, I'll continue. The question is repeated: Who can you trust?
If you've wisened up, become more aware, you might say, "Well, shit, man, certainly not the fuggin News!"
Aye. Good. That's good for you, my friend. It's the perfect place to start.
Once we break free of the State-run propaganda ministry and begin to burst out of our socially engineered shells, the world seems dark and scary. That's because it is. And it's supposed to be this way. And this is what adult beings face, adapt to, and endure as fully grown natural forms of life on this planet.
We just never knew it because the "West" has created a nursery for us, a land of fantasy, with as many distractions and sources of pleasure and escape that you could ever conceive; a way of life that the remainder of the world does not know, and has never known. It's all delusion. It was done to infantilize us. To keep us in a progressively child-like state, so that eventually we would whole-heartedly accept the (Global) State (and those who engineered it) as our parent, our guardian and master, to obey them and have the same respect for them as we would our mother and father. They want to be loved by us—they want to be gods again—and whoever they allow to live will be their utter, unflinching, abject servants. And, fucking hell, it has worked. These fuckers know what they're doing. They want us to embrace our own subjugation and misery; they want us to help them enslave us. They want to be able to kick us in the teeth a few dozen times, and then have us smile a bloody smile, thank them profusely, and beg to lick their assholes.
Don't believe me? See ancient Rome. See ancient Sumer, Babylon, Greece, Egypt. It's already been done. It's happened before, and it will happen again.
I dont see any evidence of this happening today and we have Bill of Rights and all sorts of things!! u r crazy!!!!!
Patience, child. Just wait . . . just . . .wait . . .
Actually, there is a lot of evidence to be found, but I'm not getting into all that right now.
For folks who have been conditioned to not really think for themselves, it can be a grueling task, sifting through internet media sites which claim to be alternative or independent. It can become utterly overwhelming.
Why? Because there's no way to know what their actual agenda is. Some are up front about it—they'll talk about "workers" and the "classes" and so forth, the easily identifiable rhetoric of the Marxist (the elites' current Useful Idiot of Choice—at least for the last two hundred years). And this should be avoided more gravely than any religious site regarding any religion (with the exception of the Eco-control-freaks, the feminists, and the racists—the anti-Jewers).
But others seem to be completely cool and harmless. When you've been confined and guided information-wise for most of your life to accept only what "Authority" tells you, any other source is met with intense and irrational skepticism by default. In other words, a closed mind. And likely some "learned helplessness" as well.
What happens is we—rather than thinking—immediately lunge for some sort of Authority, some symbol, clue, anything, or anyone who will tell us what we're supposed to believe; what we're supposed to think. Because we have know idea—when in doubt or when something confuses the hell out of us, we fall back to the familiar…this is no secret—once we lose a belief system based upon lies, we become incredibly vulnerable to even worse beliefs.
Here's a great measuring stick for deciding whether or not you actually believe in a Force above and beyond our material world—because we only seem to seek out Authority when we actually have no sense of "God" or a "Higher Power" or whatever it may be, something non-material that's greater than we are. And we get used and abused by facades of Authority which are always based in the material. (Symbols; idols. Stone and gold statues. It's happened again and again; every movement becomes religion and then becomes a cash-cow (and control grid) for the ruling oligarchs. The institutionalization of a spiritual philosophy.)
When we have this Faith, let's call it, we are not so desperate to frantically dash towards some illusion of Authority. We already know; we are secure. Plus, I think, our more spiritual memes seem to have more of an immune system regarding the more material memes.
Once we shed certain old memes, we are in many ways like an addict who has stopped a drug—his physiology (specifically in the brain) has been changed and so now he is vulnerable to another drug, or another thing that acts like a drug upon the pleasure center of the brain. So, when we lose our old childhood memes, we are desperately seeking new memes. This is why Christians who have shed their faith or just lost it, for whatever reason, almost always turn to another religion sooner or later. This is how the New Age (old Pagan shit with a new clothes) junk fills the desperate so quickly, and so deviously. New memes enter, and the high has returned. The only way to sustain the high is to recruit new members—every time the meme spreads, the carrier gets high through the process.
[The neopagans are getting revenge on Christians, it seems, since it was the Catholic Church which went way out of its way to gobble up those pagans on the borders of the New Roman Empire; the Mother Church.]
This is also why many people who have quit a certain drug become such fanatics—preaching their new anti-drug gospels is actually getting them high. Poetic…
It's just part of our biology that gives us chemical rewards for learning, and teaching.
Anyroad, we seek out Authority.
"Oh, this guy's a DOCTOR, well then, I will pay attention." The Professional, of course, is an extension of the Authority. (They were the original priests and priestesses who worked in the temples and served their ruling oligarchs, those who claimed divinity under names such as Isis, Kubaba, Ishtar/Astarte, and later the sordid cast of characters that comprise the mythology of all the Iron and Bronze Age empires and city-states.) He or she is a State-Approved mouth-piece, in essence.
And so that's the problem. You run through a gauntlet of bullshit, of all sorts of people who titter and boast to their friends later that they fucked over someone and took their money. Liars. Cunts.
And if you make it through this meat-grinder alive (without falling for even worse bullshit), you're left in a jaded, bitter state, and your first instinct is to not believe a fucking thing.
But if you still have an open mind, and your soul has not been sold—nor have you sold yourself—then you might be fortunate enough to come to something that has the most truth in tact. And maybe that's why you're reading this right now. I dunno.
What I do know is that all this junk happened to me, and I understand it well.
Myself, I never heard of the New World Order until about 1996 (in a Ministry song called "NWO"—New World Order); I'd never heard any politician talking about it, any professional, any TV station, any movie, any book, no one. I knew nothing about it. Had no idea what it might be, and I didn't care.
It wasn't until I began uncovering this feminist agenda (in earnest from 2004-2007), as well as researching the 9/11 conspiracy, that I first heard of the word, "Illuminati." And, at the time, like most people, I dismissed it as the ravings of the religious.
When I began reading (Rich) Zubaty's stuff in 2007 (and, dammit, I hope you're still alive, bro), his truths, new ideas, and right-brained approach to writing really helped clear away many of the old memes infecting my mind, and planting a few new ones (which were really pre-historic ones, not new at all; just repressed and forgotten).
It helped me, first, to forgive women and, second, to realize that they weren't to blame for what I went through in my life.
Anyway, it wasn't until I found out that there really was an organization called the "Illuminati" that I began to take this stuff seriously. This was around 2011. It disturbed me, but it didn't surprise me; I knew for years that JFK was assassinated by his own people (government types), and I had never trusted the Establishment, not even as a kid. But how I was duped in such things as the JFK Conspiracy was that I was convinced it was an evil deed carried out by Republicans (conservatives); given I was an atheist at the time, and anti-religious, it was natural to just assume that Republicans were rich Christians and thus my enemies.
[It was the same way we were duped by the Michael Moore films—Fahrenheit 911 anyone? There's no inquiry in this film into the real minds behind it all; it was simply blamed on the "neocons" and it was reinforced that the poor liberals were the good guys who cared and shared and wanted the world full of yummy candy and fluffy bunnies. What's diabolical about Moore's work is not what he reveals; it's what he omits. And what he omits is the entire truth. Because he has an agenda, and everything he does is for the furthering of this (not actually his) agenda. He's a shill. A hypocritical, deceptive fraud. A cunt.]
And shortly after that I began researching it and this "New World Order." So, I'm really late to the game here. I feel like I'm the last player to dress and arrive out on the field for the big game.
Why was I so late?
I probably would have gotten into it a lot sooner—maybe my mid-20s—but I was consumed in the UFO Conspiracy. Yes, I was a teenage flake. Well, twenty-something anyway, and not really a flake but a believer, for sure. I studied it for years (age 22-27). This distraction wasted years of my life, untold hours of writing and reading, and seeking out more and more information, trying to arrive at the truth. The lack of evidence and bizarre leaps of logic accumulated to such a point that all I had were a million more questions, an addiction to codeine and chronic headaches and chronic depression, and confusion.
Confusion. And that was the goal all along. I began to realize that getting into this shit ultimately lead to despair; what could I do about alien entities in league with power structures of civilization here on Earth? It was out of my control. It was all pointless.Yeah, the aliens have been coming here for thousands of years, and everyone knows about them, and that's why it's all a big cover up? There's simply no other explanation except for alien intervention? Well, the believers never think about anything else; they're obsessed. They're religious. You question them and when it reaches something they cannot answer, they turn and start insulting you and attacking you, making claims about you. That's when you know you've just toppled a house of cards. It was built on conjecture, New Age horseshit, and all manner of sketchiness.
Finally, I just quit and decided: there were more important things to think about, such as the dismal, miserable, wretched disaster which was my life.
My final thoughts on this UFO shit…
Now, don't fucking talk to me about "oh it's arrogant to think we're alone in the blah blah blah." Alright? I've spewed that shit for years. It is irrelevant. It's like studying the history of sails while the ship is sinking; yeah, it's interesting, but it's not helping anyone or working towards a solution for anything. Who is going to benefit from your escape into fantasy? Obviously, only those who constructed this distraction in the first place and have fed it through sci-fi literature and TV and movies.
"OMFG how do you explains all the sightings of ufos and all the people whove been abducted lolol???"
1. Natural phenomena explains a lot of it; experimental aircraft probably explains most of the rest—yes, I believe the technology we have today is old. Everything we see has probably been around for centuries, hidden, because that's what these people know how to do best: hide shit. It is their only real skill (other than controlling others); they've been at it since the Flood. They are members of a sketchy religion surrounding hidden knowledge. What the fuck do you think they've been hiding all these years? A found alien spaceship?
Please tell me how in the fuck does a super advanced species (capable of annihilating the entire planet with death rays) not destroy humanity when they've had thousands of years to do it?
"OMFG the Annaukizskites want to enslave us!!!'
Want to? So they have not done so, even though they've had the means? What's stopping them? God? Satan? The pink elf people on Planet X? Magic? Superman? What?
And how the fuck do you know their names?
And sticking probes up our anuses does what, precisely? Can't they scan us somehow? If they can beam us up from above tree-top level, why can't they beam us up from orbit? Why would they need to descend into our atmosphere at all? Why do they mutilate cattle and make artistic designs in fields? Are these aliens pranksters? Misunderstood artisans? And what the fuck do you expect me to do about it all? None of this makes any sense at all.
"But…but…but…"
And so it goes. On and on and round and round. Madness. The answers inevitably edge into some New Age religious crap. There really is no discussion possible with a zealot; all he wants to do is convert you. And that's it. And all you want to do is get him to question some of it, just a fucking little. But he never will. He's gone. Gone. And he ain't coming back. They have him.
I think these oligarchs have had technology monstrously more advanced than what the masses knew about, and they've gradually brought it out when it suited their purposes. This is how their paid stooges in high positions of academia manage to invent such wonderful things, out of the blue; it's how these people can effect prophecies too. (You say something will be invented, although it already has; then you wheel it out right on schedule, and the masses gape in awe. And offer their support and allegiance to the Wizards. Great Magix! Ohhhhh…they have sway with the gods… I say fellows like Nostradamus were insiders of this hierarchy.)
Anyway, I will admit that some UFOs are simply a mystery and probably always will be. You just have to be humble enough to admit that we don't know everything; the universe is a fucking big place. If it's arrogant to say we're alone in the universe (and it's arrogant to think that other life forms aren't intelligent in the first place, that only humans are or could be), it's also arrogant to presume they're coming here for us. It's arrogant, as well, to presume you know what they are and why they're here. Go check into this batshit crazy shill: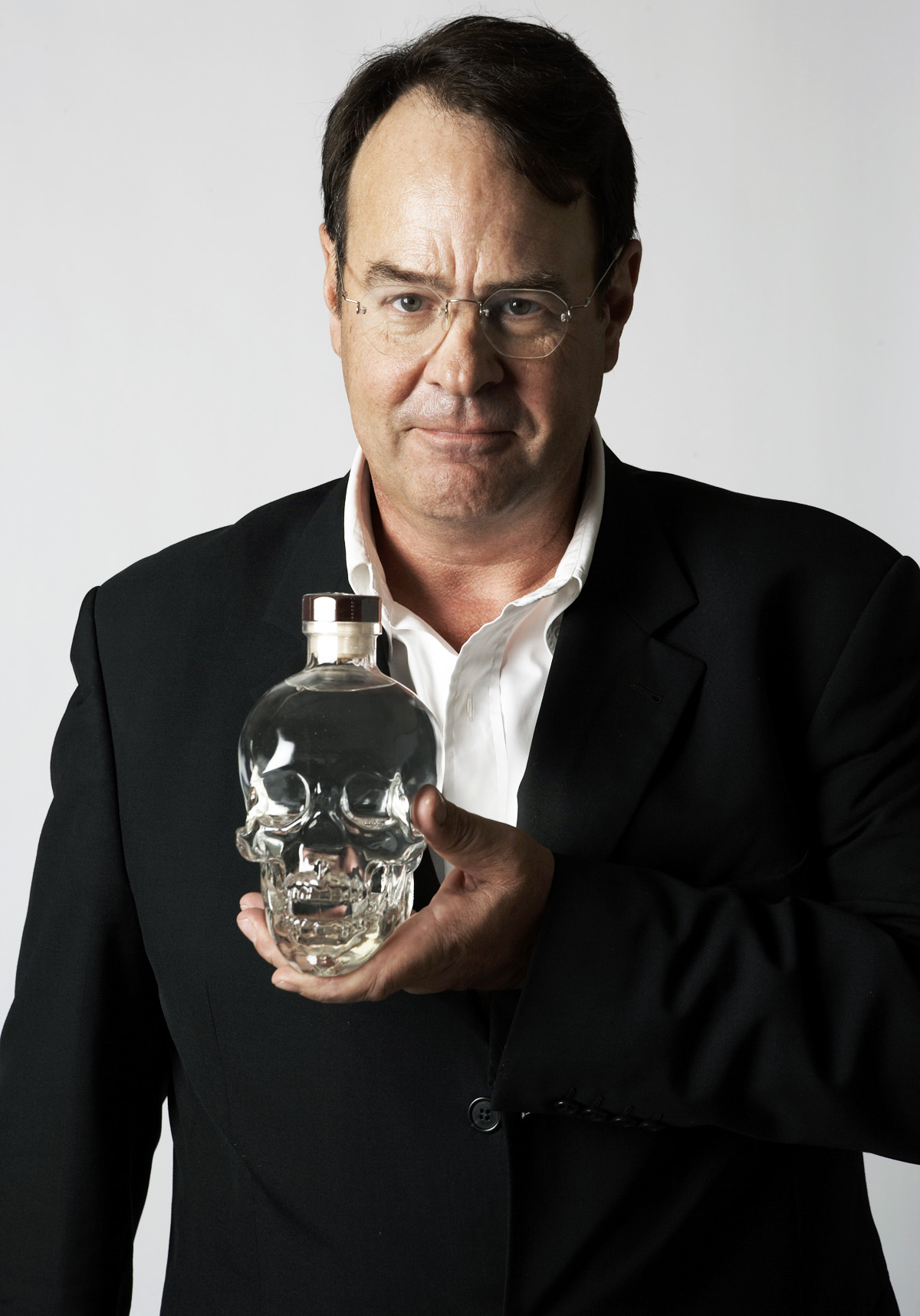 It's also very limited to presume that the only explanation of an unidentified flying object is alien origin.
Unidentified! Calling it "alien" is identifying it—with no evidence whatsoever. So, it's not a UFO since you're telling me what it is, without an open mind; it's an AFO (Alien Flying Object). You're guessing and accepting something that has been designed for you to accept; like a child brought to a playground…some distraction while the adults talk. You're so fucking brainwashed with this shit you can't even understand what I'm saying and you can't even come up with an accurate, non-State given name for these things!
2. I think abductions are conducted by covert agencies of governments, and special effects are employed, drugs are given. I don't know to what purpose except to convince people they've been kidnapped by ET.
This can be done very, very easily. They were able to do it even before WWII ended, for crissakes.
Bottom line…
Possibility is not evidence. Probability is not evidence. Anecdotal tales is not evidence. Weird things in the sky is not proof of either alien visitation or alien intelligence.
Government agencies guarding some strange building and allowing "leaks" to slip out regarding what's inside is not evidence of a conspiracy, necessarily; it's in fact more evidence of a cover-up based upon disinformation.
Build something, restrict all info about it, and stick soldiers in front of it with guns, and what you get is throngs of people trying to stick their noses into it. What's in that building? Probably nothing at all; it's a campaign to lease large tracts of real estate inside your head. The more you compulsively seek the "truth" of bogus shit, the less likely you will be to ever come near the Truth of anything.
As long as you swallow their bullshit, your mind is theirs. What consumes your thoughts controls your life. You are deluded, on purpose, all the while thinking you have touched the truth. Yet all the while you have become a tool for the very forces to which you were initially opposed.
Now, I've touched upon this shit before, but I feel it's imperative to finish the subject. So, onto the Delusion part of this…
So, okay, I'll just come out with it: every movement based on freedom and truth is infiltrated and hijacked, in order to cause division. Division is necessary because it destroys unity. Those oligarchs in control today have one great fear: us. If we ever got our shit together and became unified, they'd be finished. And they know it. (They've seen it many times—obviously, I'm not implying that these are the same folks, that they're immortal; no, they're more fanatical than any religious type we've ever seen or heard about, more secretive, more connected and organized, as a group…they plan generationally and seem to have inhuman patience, which is why I suspect some believe they are mythical or other-worldly beings. But they're not, they're as weak and flawed as we are. Weaker and more flawed, in fact. But that's another subject.)
How has the Truth Movement been co-opted? The resurgence of the UFO cults, as I've already mentioned, the one that got me.
I suspect it was meant to increase the rift between religious members and non-religious members; implying that scenes and writings in various religious texts were the result of alien entities and their various types and designs of flying saucers…well, this means that these religious folks' beliefs are not true; they're not "gods" or "God," just little green men. Little grey men. Blue creatures from other worlds. Whichever, pick a colour and size and invent a name for them and their planet of origin (or say they came through a wormhole), grab your crystals and Taro cards, and you're on the way to the New Age (neo-pagan) agenda.
So, the hi-jacking of the Truth Movement consists of the following…
I. UFO religion.
II. The Reptilians. Which is just a tangent off the UFO cults and other paranormal stuff, which is all leading back to neo-paganism, billed as New Age Spirituality. Ego worship, Wiccan garbage, astrology, and similar utter nonsense, sucked up quickly and greedily by weak people.
And I don't exclude myself as being weak—I fell into shit that seemed to promise strength and brotherhood. It's easy to get into if you're isolated and feeling weak, physically, emotionally, spiritually, whatever. So, I'm not putting anyone down.
It's just Paganism coming back. You atheists think things were bad under so-called Christian Rule, spend a couple years under this new shit coming, and you'll be fuckin begging to have a Bible-thumper shout at you that you're going to Hades.
III. Satanism.
Now, I think this was an invention custom-made for Christians (who these elites seem to despise more than any other group), and it was set up a long, long time ago (see Lilith)). Of course it works for Catholics, Jews, and Muslims. But Christians I've found seem to have more of a fixation on this figure, and all the demons and angels that go with it.
So, let's review: we have the group called the "Illuminati," which is just a name that I suspect merely wink-wink-nudge-nudges towards the view that Lucifer is behind this global plot.
This is what made me first go Pffft when someone mentioned the Illuminati to me. It was designed to do this.
The UFO and Reptile crap is meant to draw in the non-religious, even though it's full of the religious.
What these three things have in common: the average person can do absolutely nothing about it. What can you do to stop an alien invasion, either by ships or by giant lizards coming out of the earth? What?
And you can do nothing about Satan or Lucifer either—unless you join a religion and band together and pray, and hope for Christ to return and smite this evil entity. Or whatever. But you're not directly involved…
The intended psychological effect is helplessness.
Okay, I'll do one more:
IV. The Jews.
This one covers the race angle; the KKK and White Supremacists were set up by the elite cock-smokers for this very purpose: division.
I almost fell into this one, too; it took over a decade for me to figure out what was going on.
So, the Jews are behind everything. Zionists, ZOG, all of that shit. And I think some Jewish people are put in place to fuel this delusion.
Now, what can the average person do about shady figures in the upper strata of society, with big nose noses and evil grins, rolling about in swimming pools full of gold coins?
Nothing. Only their racist leaders know what's to be done: send all the impure races back to ______. That's it. That's the old dead horse they're still beating. And always will.
But I can't blame them, really. I never believed in the Star Trek philosophy (again, it took years for me to comprehend exactly what I hated about this show), mixing the races and ending up with one dull, mediocre, light-brown ball of mashed potatoes. What species in nature has ever done this? Why would it?
Tigers don't work with leopards; coyotes don't live with wolves; some species of deer will hang out with other species, if they happen to be on the same prairie…but once they're done eating (it was only tolerated to add a few more eyes—scouting for big cats and packs of wild dogs—in the mix, while they ate), they go back to their own kind. They don't live together. Even the zebra are wise enough to know not to fuck the wildebeest.
Now, see what I'm saying here: I do not believe in mixing races; every race is unique and cool in its own right; why would we want to destroy that? We piss and moan when the rare three-banded whatever frog of wherever goes extinct…but it doesn't bother us that an entire people were bred out of existence? And no, I do not think my race is better than anyone else's (quite the contrary); it's just different. But we should not be tossed in together, forced to live together, and have our inherent tribalism provoked and aggravated so continuously—to what fucking end if not an inevitable global empire?
Why are we being herded towards this psychotic conformity by people we don't know, never voted for, and never even met? Who is going to benefit from all this engineering? Us? Have we so far…?
Every time humans are duped into gathering in some city, what we naturally do is separate and stick to our own. This is our deep biology at work; something wants us to be unique and different, and not all the same. I think this for men and women too; we should not be around women all months of the year. The only result of this has been the blurring of genders, the weakening of men, and the strident sense of entitlement and the utter confusion (and sometimes near madness) of women. And members of each gender who cannot stand their opposite half.
This is division, it's not what I want—which is exactly what we were twenty thousand millennia ago. Freedom and balance was what we used to enjoy; differences and challenges, strength and honour, and the capacity for compassion, humour, and a healthy life in which we understood our place in the world.
What we've been forced to endure has been the opposite of this: we've been rolled into one amorphous blob, and yet we are more divided and fucked up than at any point in our history. Racism is worse than it was in the 1960s; and there such a rift between the genders that I'm not sure if it will ever be repaired, fully.
Enough of that.
So, what we have is Alex Jones (Lucifer is guiding the elite to create a New World Order) calling David Icke (Reptilian aliens are the elite) a turd in the punch bowl…although he'll interview David on his show.
Then we have Mark Dice (Lucifer is guiding the elite to create a New World Order) making fun of Alex and calling him this and that, even though they used to work together and now do again.
Then you have the really serious religious types (who probably believe absolutely everything told in the Bible; giants, people living 900 years, talking animals, and all manner of magic and miracles and God talking and so forth, none of which happens anymore) calling Alex a shill because he won't claim that the Jews are behind it all. Like Bill (Lucifer and UFOs are behind it all) Cooper fanboys. And because Bill died, now they reason that because he died (because he knew too much, or something), and Alex is still around, Alex must be a fake.
And then you have Alan Watt, who I suspect might be the closest thing we will get to someone who (a) knows a fuck of a lot about all this stuff, (b) is not falling all over himself to make a truckload of money out of this, or gain fame and celebrity status out of it, and (c) appears to be telling the truth without an intense and blatant agenda like so many others.
Yes, Alex Jones has an agenda aside from the obvious; I sense he's sincere about the 'cause,' but he is a Christian and all this fits neatly into the "End Times" scenario that most religious people have been conditioned into believing, and I suspect this Apocalypse story was designed for this reason. And these elites put their plans into action, in the last couple of centuries, they're fulfilling the requirements as well for the End of Days stuff.
Alex also makes a lot of money off this stuff; his set-up is very professional looking, and his face is everywhere, on everything. I'm always suspicious of this behaviour—Mark Dice is the same. Nice clothes, smiling face seen everywhere, and lots of things for sale.
Buy my book and learn the truth! Because we need your help…but only if you've got money. Poor people no welcome.
So, if this is their philosophy, how precisely are they different from these "elites?"
Why are any of these guys still alive, if the NWO is so powerful and so close to completing their goals?
And I've already given Icke more attention than he deserves. He can fuck a duck. I'm 99% sure he's an insider douche.
I don't trust Dice. He might be alright, but he just rubs me the wrong way.
Alex Jones? I dunno. Still wondering about him. Sometimes he's got me convinced; sometimes, I start asking myself questions. I'm about 85% sure that Jones is the real deal (maybe 50% for Dice).
Jesse Ventura is another guy I like, but I'm still not 100% sure about him. I'm maybe 90% sure he's one of the good guys.
Rich Zubaty, I'm about 95% sure he's the real deal.
Alan Watt, maybe 90%. I'm not sure of his religion, and so I'm not sure about his agenda.
All of these folks have an agenda outside the conspiracy business and conspiracy culture.
But don't we all have our own petty little agendas?
What is the result of all this?
Consider: say you find 99 people who are aware of the New World Order coming. Now, together you make 100, and that would be quite a force, a great beginning. But say you were one of these evil elite whack-jobs…how would break up this force.
Division.
Get 30% of them to believe it has something to do with UFOs. Get 5% to believe that it has something to do with Reptilians. Get 20% to believe that it's all just a big Jewish plot. And get 40% to believe that it's the End of Days and this is the way the Anti-Christ is coming to claim "his" empire.
What's left?
Five percent.
Five people out of every hundred who is not distracted with fucking fiction (not to mention that only one person out of a few thousand would actually believe any of this anyway; so the numbers might look like 5 out of 5,000 of the regular John Q Public). While everyone else fights among themselves until it's too late, you and your small force is simply insufficient to do much. Besides, two of the five won't fight because they believe in peaceful protest only.
Yep. Math really is fucking merciless.
What does this equal?
Doom. Division equals doom.
This is why I don't think these globalists will be stopped (or even can be stopped at this point) even if we could get our shit together, which we just won't; only through a truly united resistance will we eventually prevail. And I'll fight with them (the types of people I've mentioned above), Christians and atheists alike, since our only goal at that point will be freedom, even though my kind of world "disorder" or natural society will never happen. If I survive the shit hitting the fan, and survive the resistance, if we win before I die (of old age), I'll be back on my mountain by myself, I expect. Once more, I will not fit into the civilization they will either take over or rebuild.
And then it will start all over again, because we will never eradicate the planet of every member of these globalists…like a cockroach, they hide and creep back in when the lights go out.
The only way to be sure is to prevent the technology from progressing—more and more I understand the minds of those men thousands of years ago, those men who came up their one male deity, and the laws and stipulations they had to try to enforce; they'd encountered these evil cunts before, they lived through what we're going through now.
Anyway, it's tough to find sources truly independent and not infested with some goddamned agenda.
How can you tell? Hmm? How do you tell who's the real deal?
Well, you can't. Like anything else, there no absolute certainty. It's never 100% and so you have to take a chance—I'll use the unpopular word, faith, here, because that's what it is.
Well, considering the techniques of the powers that be, and their current level of technology, well, I'm not sure one could be 100% sure the person they're watching on YouTube is "good" or "bad" or just one of the money-grubbers cleaning up on the fear that permeates all society as the shadow of the Globalist Agenda ramps up.
How do you know?
Ask questions. (And ignore the little yipping trolls everywhere seeking to discredit someone just to jam their own demented version into your ear. Beware the "_______ is a shill" or the "________ is disinfo." These fucking little twats never back up anything they put forth; they either drop their tiny speck of feces and run away, or they parrot what someone else said. They're the fuckin shills. They're the motherufckers creating division. Ignore these tools.)
What is this person saying, and why is this person saying this? What is motivating this person?
What the person is saying must be researched and checked out; if you can check out and confirm 55% of it, odds are the rest is right on too. I've done this with Zubaty (checking out maybe 80% of what he said) and Jones (about 75%), and so now I know most of it and don't have to look up much that someone like Alan Watt is saying.
In fact, I've never heard anyone who thinks along the same lines as I do and has said/written so much of the same things as I have…than Zubaty and Watt. The three of us have invented our own wheels—of course those two are many years ahead of me.
I discovered Zubaty in 2007; Jones in 2011, along with Dice; Icke I'd heard about back in 2008, but I never got into that shit. Alan Watt I had not heard about until less than a couple weeks ago, so, 2014.
More questions to ask:
What are their family connections? Have they ever worked for a corporation or government? How much money do they have?—because the more they have, the less you should trust them.
How much of what they say they know do they share? Do we need to buy their book to know "the whole story?" What's the context with which they share this?
Why, if they are so sincere and desperate to stop this hideous plot, would they not share the knowledge and not profit from it? What it their real agenda—money?—an inevitable Christian State?—or a free and open society in which, above all else, people have the inherent and inalienable right to be left the fuck alone?
Who is their real enemy—these globalists, or those whose religions differ from their own?
Above everything else, trust your own instincts.
Take me for example. If I had "my way," we'd all be hurled back into the Stone Age. And no rulers, no organized religion, no business. Just trade and barter, and living how you want. People could believe what they wanted, but no organization, which was always meant to convert and consume outsiders; assimilate. We'd be nomadic hunter-gatherers. There would be few rules or laws; I'd like to redevelop the conscience of humanity somehow, to its original state, so these things would be givens again and no formal law would be necessary; but one big rule would be about technology—come to a point and stop, for fuck sakes. I'm not anti-tech; I'm anti-Progress. I'm anti-insanity. Like "God and Mammon," as Jesus warned, you cannot serve two masters. You can't serve a natural way of life and Progress at the same time. It's one or the other. One's always material; one's always spiritual.
And you always have a choice, and the time to decide.
When you have a great way of life, getting "better" is not needed…and in fact becomes the opposite of what was intended. Would there be a place for gays? Sure—they could go far away from us and start their tribe somewhere. Do as you like, just stay away from our tribe; I don't hate you guys and gals, I just want to live among heteros only. Sorry, I guess I'm a dinosaur.
Et cetera. Pure fantasy. It will never happen. But if I had "my way," that's what I'd do. Free us all. Regress back to a sane state.
Realistically, without god-like powers and time-traveling ability, if I had my way I'd just live in the mountains somewhere, as naturally as possible. I'd have a mate and children, and I'd have a few neighbours nearby, and we would be nomads who perhaps winter in the same spot. The men and the boys would take shifts being away from the females on month-long hunting trips, so that the genders weren't constantly squished together. Materialism would have to be out-lawed, I'm afraid, if we could not agree on a philosophical mode of doing things. This would be the only area I will never compromise. Never.
Everything else is basically fine.
And I know this wouldn't work either. Which is why I'm no longer an idealist—if you're looking for a blue-print for the perfect utopian society, keep looking. I don't have it.
Hmm. How about this: first, a planet like Earth would have to be confirmed livable and uninhabited; second, a massive ship would have to be built; third, a few thousand Natives would be darted, tranquilized, put into suspended animation, and the ship launched for that planet; lastly, after the Natives were removed by drones and set into the new nature (regaining consciousness on some sort of time delay), the drones would destroy the ship and then self-destruct into a billion microscopic pieces.
Then the Natives would wake up, without knowledge of the machines, and begin their new life. Meanwhile, every nuclear and biological weapon on Earth would be activated, detonated; all sources of water poisoned, all of the atmosphere obliterated; all complex life destroyed, including all of us.
There. We're taken care of; the evil we do cannot escape and infect other worlds, and yet the best of our species will survive. And eventually life would return, over a few thousand years, with the planet being left alone to recover, in God's good time,  as they say.
So, go ahead—attack my agenda, but that would be mine if I ever had means to do it.
Which is impossible, so my only real agenda is just living free and being left alone, either by myself, with someone else, or in a small group.
Anywhat, it's always good to challenge shit, and not to dismiss something in haste. Give it a chance, look into it, and then decide.
So, I dunno. Take what information you can, find allies (even if, like me and the fellows above, we don't agree on everything), and for the love of all that's green and good in the world, think carefully before joining groups.
As far as protest goes, well…
Let's just say you're taking your chances. I wouldn't recommend it—protest is utterly pointless at this stage of the game. No change will be effected—the only potential outcome would be opening the eyes of people who do not know what's coming and-or do not care.
As for signing petitions, no. For fuck sakes, no! You do know your name gets put on a list, right? You do know you'll be treated as a "terrorist," right? You do know that this system is all a fucking facade and nothing will result except the eventual incarceration of you and probably other members of your family?
Just don't do it. Your kids are going need parents.
Anyway, be careful of groups. They are always the first thing infiltrated by the establishment. If the foxes have invited all you chickens into their little club to fight some common enemy, well, that's how the devious operate, and if you remain in a suspiciously alert state of mind, you will be able to sniff them out. Keep your senses sharp, folks. It's going to be tough fighting through all this rubbish, all these distractions; fighting each other; and fighting our own conditioning and mistrust to try to get involved somehow and fight for freedom before getting fucked up before the battle starts…when all the while we should have been fighting the real enemy, the engineers of our demise.
I really hope people start smartening up regarding this "peaceful protest" horseshit; this isn't Vietnam. They don't need our support, our votes, our permission; they don't fucking care; in fact, they don't need us any more at all. The hippy movement is dead; you've been brain-washed to angrily beg for shit, but all that's all over.
It will not work!
Start stashing weapons and stop using your real names online.
It's not "Wake up, people!"
(Waking up is not enough anyway. You can be "awake" with one eye shut, yunno?)
It's Grow Up, People!
Only adults can reach solutions and take action; children merely cry, scream, and beg for help.
Stay healthy, folks.
"It's become a dangerous country, Sir, when you cannot trust anyone any more. When you cannot tell the truth."
—Jim Garrison.